Apollo Clone with deals with Loss and Trauma; Newest Single Hybrid of Dark Rock and Alt. Hip Hop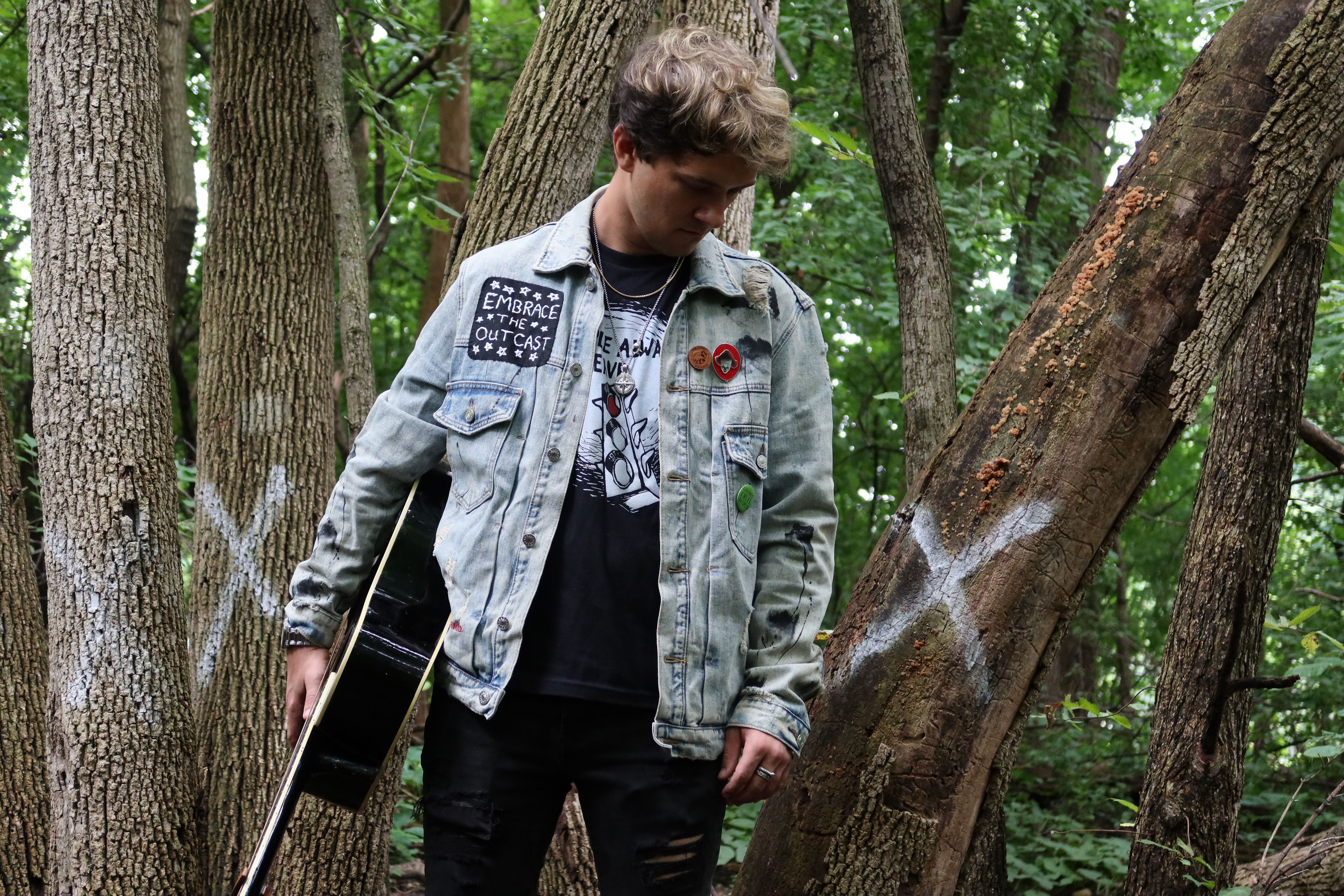 Artwork by @aaronpolar
---
      (Feb 16th, 2022) - Chicago native Alternative Hip Hop artist Apollo Clone announces the debut of his new single "Grief." Endorsed by celebrities spanning from DJ Cutthroat of Atlanta to Swae Lee & 2 Chainz, the self-proclaimed pioneer of the Anti-Rap genre has put out an immediate follow up to 2022's Am I A Psychopath Pt. 2. 
          "I always liked using fast-paced live instrumentation in my music, but I also like sad rap instrumentals.
For awhile I was under the notion that as a solo artist it was one or the other. With this song I hope I proved that it doesn't have to be." explains Apollo. The newest single provides insight into the trauma caused by loss. It also gives retrospect to his life, exposing what made him who he is, and brought him to where he is, today.
           Coming off underground success with more upbeat singles "Don't Fall In Love With Everyone You Meet" & "Bleeding Eyes"  Apollo Clone has been catapulted into bigger conversations while wasting little time bringing us this new tearjerker. He rose to the scene in 2019, preaching the patented 'Embrace the Outcast' philosophy and crediting his sound as having been cultivated from lean years of falling victim to the belief that being different and not following the norm was a bad thing. Harvesting those insecurities and strange idiosyncrasies, he began to exploit them through music, overcoming feelings of persecution from friends, family, and the standard patterns of society. 
           Grief encompasses an Alt. Rock/Hip Hop sound reminiscent of NF & 21 Pilots. Consisting of live instrumentation, the track combines the textures and fast tempos of Rock n' Roll with the melodies and chord progressions of power pop. 
            A passionate music lover from a young age, Apollo Clone discovered a proclivity towards singing and writing shortly after high school. When the shift to college had him transmute pensive feelings and apprehensions into journaled lyrics, he soon got into rap & hip hop, continuously penning down emotional numbers to express depression and anxiety. Self-composition imminently followed as he found music to be a cathartic channel in actualizing emotional freedom. 
            Apollo dropped out of college during his third year, moving to Los Angeles and delving sparsely into many temporary passions such as acting and videography, but finally decided that music held the ultimate call. Throughout this saga, each challenge during his rogue journey was translated into poignant missives to turn into songs. 
            Says Apollo, "If somebody feels like the world doesn't believe in them, I have a song for that. If someone has lived out of their car while trying to make it in a new city, I have a song for that. If someone has turned to drugs and alcohol to cope with the loneliness, only to watch those artificial companions release more demons over time, I have a song for that. If there's someone out there that would give up the security of living near family, or the compassion from a partner that loves them but doesn't support their journey, or even the safety of a corporate, salary paying position… if there's someone that would give up on all of that before giving up on their dreams… come hear my message." 
            Apollo Clone's music is a fusion of mainstream pop with sad-rap. An eclectic array of instrumentation completes the production. He focuses on a flow dominant with sing-along lyrics and a captivating aura to create a pleasant ambiance and resonate profoundly with each listener. 
************************************************************************************** 
Media contact for inquiries, interviews or promo copies of Grief: 
James Cherifield 
Chicago, IL 
Jamescherifield@apollclone.com 
Grief now streaming everywhere- https://too.fm/apolloclonegrief                                        
For more information, please visit: www.Apolloclone.com